Generally, the term "What is Domain and Hosting" is called collectively, but they are different from each other looking to their functions and different components, through which Domain and Hosting can be differentiate very easily.
To built a website you need both, Domain needs to give a way to people to find your website and hosting is to store all your website data at a one place called as a server.
Think like, Domain is your website address and hosting is your house for website, so you can have an address without house but to live or to save some things in that house you need to have space, that's why to make a website domain and hosting both are required, and essential requirements to build an online presence through your website.
Here with this blog you will under stand what is domain and hosting very easily and can differentiate both too.
What is Domain and Hosting
With below article, we will be in position to differentiate between Domain and Hosting as well as as what is domain and hosting very easily as its been clarified with simple examples of our daily life, let see how they are defined and how they are different from each other.
What is Domain

: –
The word which is made of different specific letters or numbers are used to identify a website, is called a Domain Name.
They are unique for each website, means the same domain name can not be repeated otherwise user will misguide when they type domain A name and reach to the website connected with domain B name.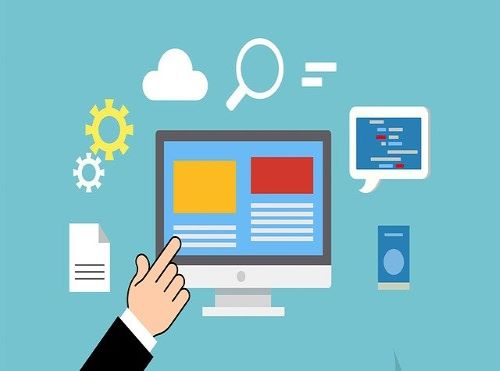 Taking an example – Just check at your current URL window where you can see some words after Https:// which is a Domain Name, in this case it is Digitkivisit.com
Every website is allocated with different IP address which the unique series of numbers. This numeric set is the data which is used by your computer to connect tot the unique server where the website data lives. i.e. 1.23.24.250
The human can remember words easily than numbers, but the computer can do work very effectively with numbers. The words which are used to identify a website is known as a URL or domain for humans and for computers it is known as IP address.
Let say, you want to call to your brother or sister and you have stored his or her name in your mobile with some words, but the mobile phone has used some numbers to connect the call to your brother or sister, the same way Domain is connected to IP address.
Components of a Domain
We have seen earlier, what is Domain and now in this section we will explore the various components of a Domain.
There two main part of any domain name, which is 1. Parent Part & 2. Child Part.
Child Component
The word which is used to identify the website, whether it may be your name, your company name, blog name, store or any other name, is called a child component and typed after www.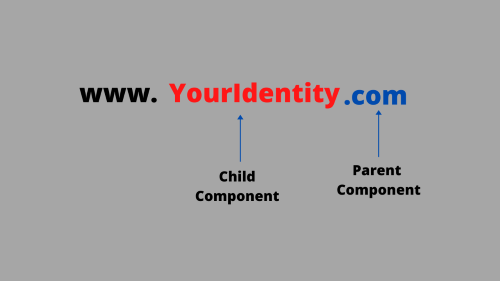 Here, child component is Digitkivisit, which is written like www.digitkivisit.com
Parent Component
on the right side in the domain name, Parent component is written here it is .com, you can see various parent components like .net, .in, .abc, .corp, .online etc. in various website address or URL.
one thing to be notice is here is that, you can chose any Parent component for your domain name, but most popular names are .com and .in which are trusted as a safe domains.
In combination of child and parent component, the domain name comes in existence.
What is Hosting
There are many definition of Hosting in general but when there is consideration of social platform, the term hosting is termed as Web Hosting.
Web Hosting is nothing but a space which is called SERVER where all website data stores in form of different soft files.
In short, Webhosting is the process of Buying a Hosting form a Hosting service provider to spare a space on their server for your website, which will be available live once hosted and can be accessed anytime from any location online.
The server is one kind of computer device which connects website to the user from any corner of the world.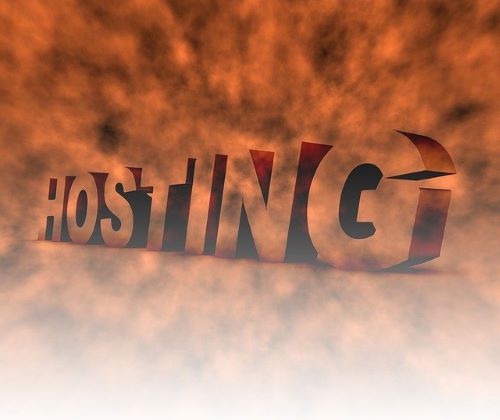 The companies which are providing space for your website on server are called a Hosting Providers.
Every website you can see online is hosted by any of hosting provider by storing soft files in form of content & Images.
The amount of the space provided on server by a Hosting provider is basically depends on the different types of hosting plans, which includes other management & Services too along with the technology used by the server.
Selecting a right hosting plan for your website is a big task and demands very high level of deep thinking by considering parameters like, Purpose of Website, subject of Website, Nature of website, Speed and space required of Website, long duration plan of website etc.
If you have already a well established business with vast variety or quantum of customers, you can chose the hosting plan accordingly which gives your business an online and global presence, but when you are just at the initial stage of your business, you have to chose hosing plan very carefully, which gives you the maximum result in terms of speed, space and accuracy.
Sometimes, you can make mistake to chose a correct hosing plan, so let's see the different types of hosting and their factors, to make you taking easy and comfort decision.
All Hosting providers has the common types of Hosting but their plans varies as per their technology, management, and services provided to the website owner.
Types of Web Hosting
Mainly the below are popular types of webhosting which is provided by all hosting service providers.
Shared Web Hosting
VPS Hosting
Dedicated hosting
Cloud
Reseller
Let see all of above one by one in details with its parameters and their need which hosting is best in which requirements.
This is very popular type of Hosting and easily provided by most Hosting service providers as many websites are saved on a common server.
It is the best option for New Startup business, Personal websites, bloggers, where they can easily build their website with limited space and with good speed and accuracy so this hosing is also called a budget friendly hosting as they provide an option for start ups.
This type of website can tackle lighter level traffic, so if you are getting very high traffic monthly on your website, this kind of hosting is not advisable.
Here the problem is that, if anything goes wrong with the server, the website hosted on that server will not be available to view or to do any editing website work, until the server issue is not resolved.
IF you are a digital Marketer or doing any business online, you should take enough care to chose the best suitable plan among the offers provided by the hosting provider.
Main factors to be considered while selecting this type of hosting are Space, Speed, Security, No. of domains, No. of E mail accounts, and website Traffic quantum to be tackled by the hosting.
This kind of hosting is specially designed for start ups, fresher and personal bloggers, where they have to share space. Once you need to have upgrade your plan you can switch over to other plans for more speed, accuracy and reliability.
VPS Hosting
VPS hosting is the short name of – Virtual Private Server. It is the type of hosting between shared and your own server.
In this kind of hosting the particular slice of server is authorised to the client from the hosting provider so it will be your private area and not like shared where if something goes wrong, all the website hosted on that server space will get effected.
This kind of hosting is generally selected by small to medium organizations, where they needs no any disturbance in their on going operations where they perform various activities, and they buy that particular portion of server for their use.
This kind of hosting are little bit costly compare to Shared hosting, but if you need to have personal space without any disturbance and with higher speed and accuracy, you need to purchase such kind of hosting service.
On this type of hosting, there very few users hence the server performs well in terms of speed and accuracy hence very rare chances of server problems.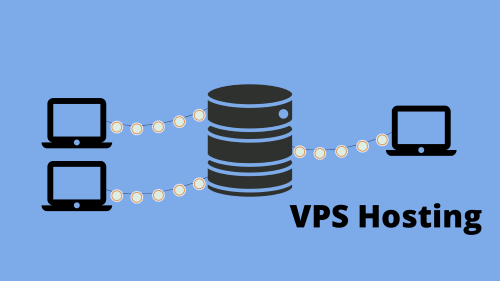 In shared hosting there are many user where the server is divided among them, means if someone website has used more space or data the complete server and the website on that server got effect.
Let say, there is total capacity of server is 100 GB and in shared hosting there are multiple sites hosted on this server with different size and space capacity as per their plans, now, if one there website has limit of 5GB space as per plan, but it uses 5.9GB space, then other site will have that much less space to use, and other site will get affected with speed, accuracy and server down issues.
But in VPS hosting, that website will have 5GB space, hence if it uses data more than the limit, its own speed and performance will be affected, and other sites will not have any effect and they will perform as per their space.
In short, we can say VPS is the private Society where all have own house with allocated space for garden, parking etc. Every home has their specified area, now if some one uses parking space for sitting arrangement, they will have to face the parking space concern, but they can not park in others allocated area.
The beautiful thing of VPS hosting is website owner gets more flexibility, power, speed and performance compare to the shared hosting.
Dedicated Hosting
Here, the hosting service provider rents the full server to the website owner, hence it is very costly hosting solution, but will give you the authority to plan all your activities in your area.
The complete server is in the website owner control, where you can divide server in to spaces you can have plan for your storage with type of memory usage and complete server set up.
Dedicated server offer the highest level of server attributes with different controls, with no sharing space or server with other website owners. This kind of hosting have different positive and negative points too.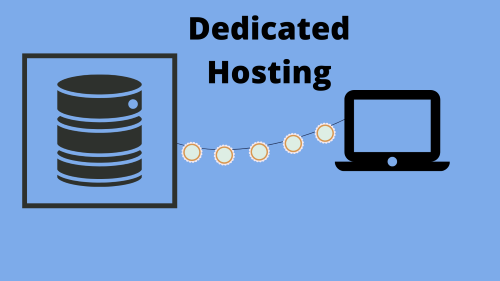 In this kind of hosting there is no any sharing with other website owners, hence you can enjoy highest level of speed, accuracy and reliability.
The complete server is rented to you hence the running and complete maintenance cost is also your responsibility. This kind of hosting are very costly being the entire server is to be used by single owner.
You need to have an expertise related to computer, programming, coding, server technology otherwise it would be difficult task. You can have a team of members to maintain such kind of hosting. Here you may need to install complete Operating systems too.
Generally, this hosting is highly preferred to the organisation or websites where the traffic level is moderately high and they need to keep their all data confidential as well they need to create multiple email accounts for their different kind of operations.
Many times, website owner host different websites also here and can give some space on rent to other website owners, as the complete control is on their hand. Generally, Established website designer & Institutions like this kind of hosting as they can host multiple sites for their different clients or students and keep all control with them.
Cloud Hosting
It is a type of hosting where multiple servers are connected to one centralized location to balance the load. Here instead of using a single server your website kept under a cluster which is connected to a centralized pool, so your website runs well in situation of one sever fails.
With Cloud Hosting, you will get a part of cloud cluster. It is completely opposite to traditional hosting where you can get limited amount of space from a single or shared server.
The major benefits of cloud hosting are isolate resource, easy scaling and a dedicated IP address for your website.
This kind of hosting are being used by the websites or companies where they can not afford a single moment if the server fails to perform and they can get a very huge loss in terms of money or customer retention.
Obviously, these hosting are the very high cost, but if you look at its function, the cost does not matter who has importance on continuity of website operations.
It is becoming more and more popular these days in current Digital Market, due to its technology, security and consistency benefits.
Re Seller Hosting
This kind of hosting is used to fill up the unused or unwanted free space on server. When someone owns a server and find that unoccupied space is available to share to others, they just allocate that specific area to other ones.
In short, it can be described as the ability to provide hosting to your own clients. This is typical who want to start their own hosting firm or current web developers, designers who wish to add an additional services to their work or brand.
Here, you can purchase hosting and can share space to your clients on their needs at your own rate.
Only the notice point is that, you need to control all the access and authority on behalf of your client, so the companies designing different website, or Digital service providers are the popular customer for this type of hosting.
This kind of hosting is different from Shared hosting at below points.
Space on Server – Re seller hosting provides limited space, out of that you can share it to your clients accordingly, but in shared hosting all the server space is provided to you basis on your plan.
Authority – Shared hosting gives you the complete authority to manage the account and you can use it as per your requirements, but in Re seller hosting, authority will be always yours but you have to manage it as per client's demand.
Performance – In Shared hosting, the entire server space is shared between multiple owners, so when there is server issue, all sites will be affected hosted on that server, while in shared hosting one specific area is allocated to you to manage, so if that area is affected, your site will also get affected, there will not be any co-relation to the other area on that particular server.
System – In shared hosting, you will be provided with only one account, where in Re seller hosting multiple account is provided based on your plan.
Let say, you are running a digital coaching company, you can provide hosting to all of your students and manage their account from your end with such kind of hosting option.
Currently, all majority all hosting service providers are providing this kind of hosting, if you have any requirement of such kind of hosting, you can always have a look at some below mentioned top listed hosting providers @conclusion section and take benefit of our experience with them.
How you can Manage your Hosting well
Whatever hosting and plan you purchase the managing skills decide how you can get maximum out of your hosting service with below points.
Managing your hosting account is entirely your task and responsibility, irrespective which kind of hosting plan you have chosen.
Below are some crucial thing which you should perform to keep your activities hurdle less.
Software updates time to time
Secure the website from hacker activities
If you are permitting online transactions, the card details of clients to keep safe
If you are receiving any personal information of visitors through News letter or different forms, the system to keep their data secure and safe
If some one is not taking care of above management, they may face some critical issue while performing actions on website, and if its managed well, there will be an additional benefits of hosting as per below.
Server will be optimized for speed and performance
Good retention ratio of visitors
Less chances of falling in legal problems
Ease of Operation on website
Definitely, the website owner always thinks to maintain the website in very beautiful, attractive and professional way, with the help of different kind of themes and plug ins, we will see some famous and good themes and plug ins in upcoming posts, which will make your journey much easier while creating a website.
Conclusion
In this post, we tried to make you aware on the term what is domain and hosting and difference between them, along with their different parts and types too.
Hope, you like it and below are some famous hosting providers from where you can purchase hosting plan which suites best to your requirement and provide you the satisfactory user experience.
We have ranked these hosting as per our experience on basis of speed, accuracy and reliability and sorted them in ascending order.
Hope, you will like it and share to others who want to know in detail about What is Domain and Hosting.
For more information, which you think is missed in this post you can contact us, we will include it here.
Thank you.