In previous blog, we learnt about "How to create a website" and now the next step after it will be "How to index website on google"
First of all we need to know what are the benefits of indexing your website on google search engine
Online presence of your website.
Increase of business through the website.
Any one can search about your site on google and visit.
Increase of visits on your website.
Higher trust factor.
Brand Awareness to the people.
Global reach of your website.
There are other many benefits which are indirectly connected to the indexing website on google, as all are used to search their information, products or knowledge through online search engine like, bing, yahoo and google.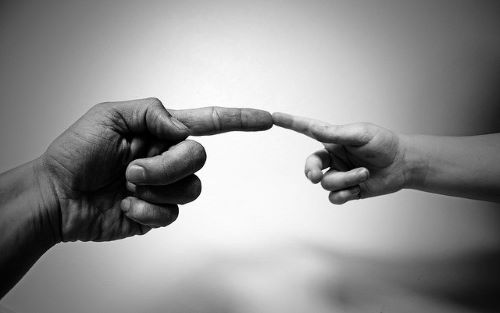 In these days Google became on top of all search engine due to its reliability and trustworthiness. All person would like to use google in their daily life when searching is needed.
After creation of your website, the next step is to indexing website on google, as if someone searches for the website you created and related key words available in your website, they can reach easily to your website.
Let say, your website is about Shoes Brand and you have created an website and wrote blogs on shoes for Best shoes to buy online, if some one will search for that particular key word, your website may appear in front of them.
Here its to be noted that, after just indexing website on google your website will not be appear on 1st page immediately, it will take some time if you work with some tactics of SEO (Search Engine Optimization) and proper key word research – you can learn about that in upcoming blogs.
Everyone like to get their search results immediately in front of them, and don't want to scroll more and more pages on google search engine, hence if your website is ranking on initial pages of google, the chances of sales are high from your website, but before that, we need to index the website on google, Let's see how to do it on WordPress website.
How to Index Website on Google
You will need below Plug ins for indexing website on google.
SEO Plug in – Yoast SEO or Rank Math.
Go to the Dashboard of your website and install a plug in Yoast SEO by following below path.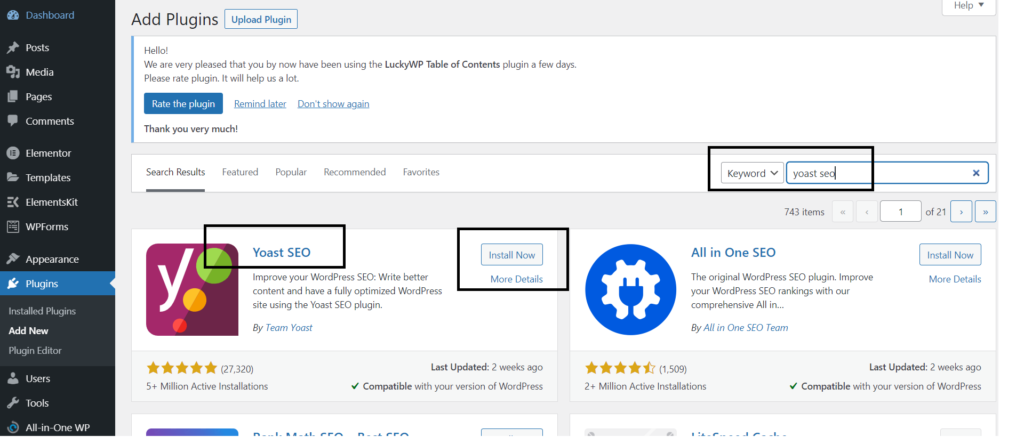 Plug Ins
Add New
Search Plug In – Yoast SEO
Install Now
Activate
After installing Yoast SEO Plug in you need to go to the settings of Yoast SEO where you will be redirected to the page as per the below image.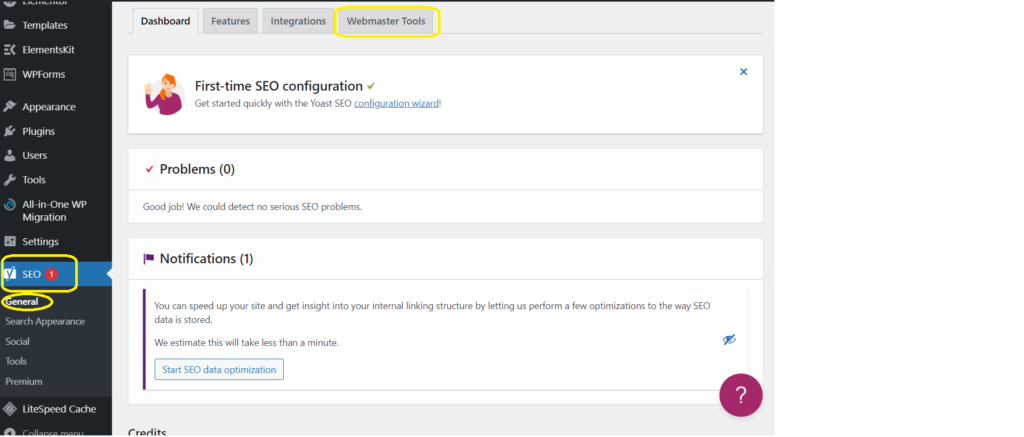 Just follow below steps.
Dahsboard
SEO
General
Webmaster tools
After clicking on webmaster tools, you will be directed to the different sections of webmaster tools, where you need to click on "Google search Console" under the tab "Google Verification code"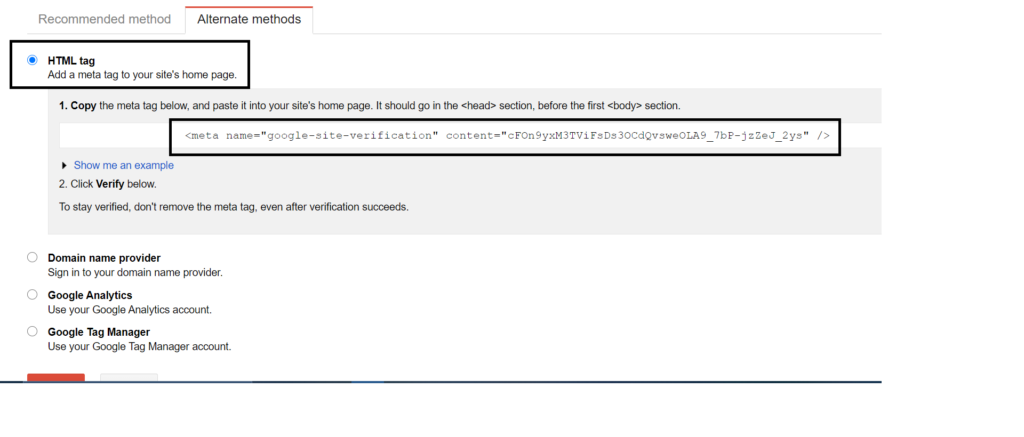 Once you click on it, you will be directed to the this Image page where you need to chose one option to get your site indexed to google.
Here we chose HTML Tag, and then after clicking it there will be HTML code which you need to copy.
Note – Keep both pages open 1) SEO Webmaster tools 2) HTML Tag.
Once you copy the code, just come back to the SEO webmaster page, and paste the code and save changes.
once you get the message as "Setting Saved" in green text, just again go to the HTML code page and click on verify.
after clicking on verify, you will get message like this.

It means now your website is indexed to google and it will take time of 24 hrs min and after then you can search for your site in google search engine to cross verify whether site is indexed successfully or not.
Another Plug in – Rank math also can do the same things, but to ensure the success of indexing Yoast SEO is being used here, as it is very old plug in compare to Rank math, which is just introduced in the market.
Here if you successfully index your site and if you want to bring your site on the 1st page of google search engine, you need to take care of below points.
Your site should open quickly – for this you can use low size images with high quality and very low size theme, here you can use

Generate Press

theme which is very low size and SEO optimized theme.
You should have done On page & off Page SEO on your website – In the upcoming blogs we will learn about it.
You should have more and more back links on your website – this will be covered in upcoming articles.
You should have unique content with low competition, you can get it from Google key Word Planner – it may be covered in upcoming blog.
Conclusion
Everyone wants their website on the top page of google search results and by that want to increase the customer base and ultimately business too.
Being on top of search pages will give you many advantages, but its not an easy process as explained earlier in this blog, you need to follow the step mentioned to rank your website on google search engine.
We may cover up in the upcoming blog, that, how you can rank your website on google search engine pages, so that you can easily rank your site on search result and get good amount of customer and business too.
In this blog, we tried to give you some knowledge with process on "how to index website on google" where you can now see your site in google search engine results once you follow steps provided here.
Hope you will like it and share to others who need to know about this topic in step by step process and wants to index website to google search engine.
It will be a pleasure to have some words from you in form of comments.
For more information, which you think is missed in this post you can contact us, we will include it here.